 Hotel Boulevard St Martin
Hotel Rue Taylor in Paris 10e – Your stay near Boulevard Saint-Martin
If you are looking for a hotel near the Boulevard Saint-Martin in Paris, then you are in the right place.
Welcome to our charming hotel located on Rue Taylor, in the heart of the 10th arrondissement of Paris.
You will appreciate our privileged location, close to the Boulevard Saint-Martin (less than 5 minutes on foot). You will enjoy your stay in Paris to the fullest.
Staying in a hotel near the Boulevard Saint-Martin offers many advantages
Boulevard Saint-Martin is surrounded by a myriad of popular restaurants and cafés that will delight food lovers. You can enjoy a wide variety of culinary specialties and a warm and friendly atmosphere.
Among the must-see addresses, discover Chez Prune, a traditional French bistro offering a tasty and generous cuisine, ideal for an authentic lunch or dinner. Don't miss Holybelly, a charming café where you can enjoy delicious brunches and breakfasts made with fresh, local products.
For a unique culinary experience, go to Pink Flamingo, an atypical pizzeria offering original creations with quality ingredients, in a casual and colorful setting. If you prefer oriental cuisine, the restaurant Le Petit Cambodge will seduce you with its tasty dishes with Southeast Asian flavors.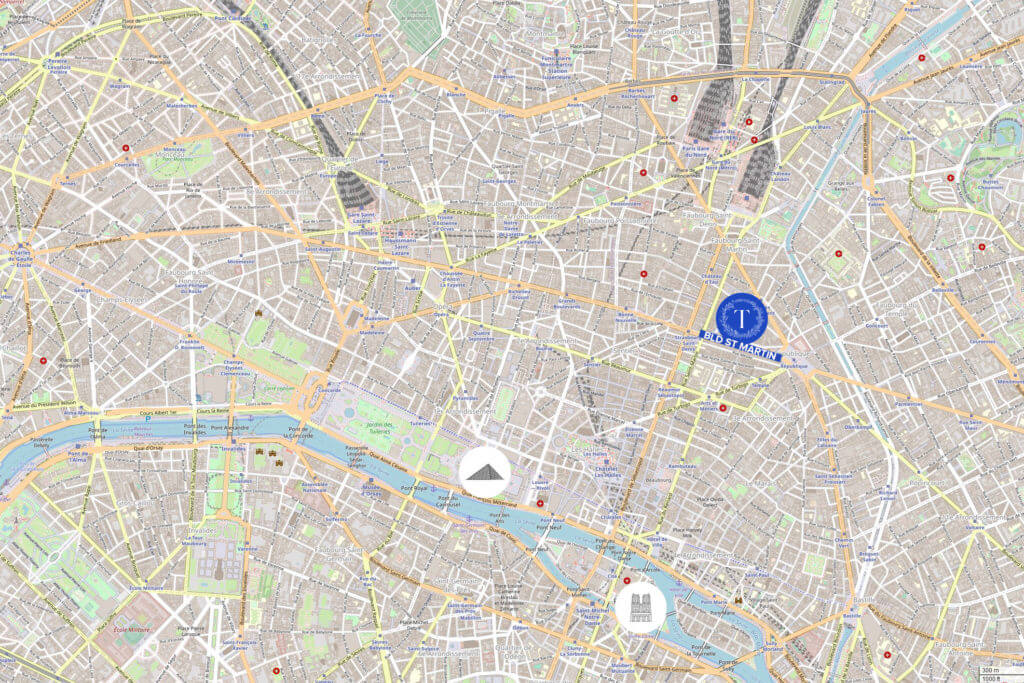 Accessible public transportation
Our hotel is surrounded by several metro, bus and RER stations, making it easy to get around Paris. Whether you want to visit the main tourist sites or discover lesser-known places, you will appreciate the ease of public transportation nearby.
A dynamic and cultural district
The 10th arrondissement is a lively place to live and rich in cultural discoveries. Restaurants, bars, art galleries and designer boutiques await you at every corner. Take advantage of our location to immerse yourself in Parisian life.
Ideas for outings and activities near the boulevard
The Hotel Taylor is ideally located for you to discover the treasures of Paris and its surroundings. Here are some of the nearby sites of interest and activities that will make your stay with us even more memorable:
Stroll along the picturesque Canal Saint-Martin
Located just steps from our hotel, stroll to admire the historic locks, charming bridges and barges moored along the banks. Take advantage of the café terraces, trendy boutiques and green spaces to relax and enjoy the unique Parisian atmosphere.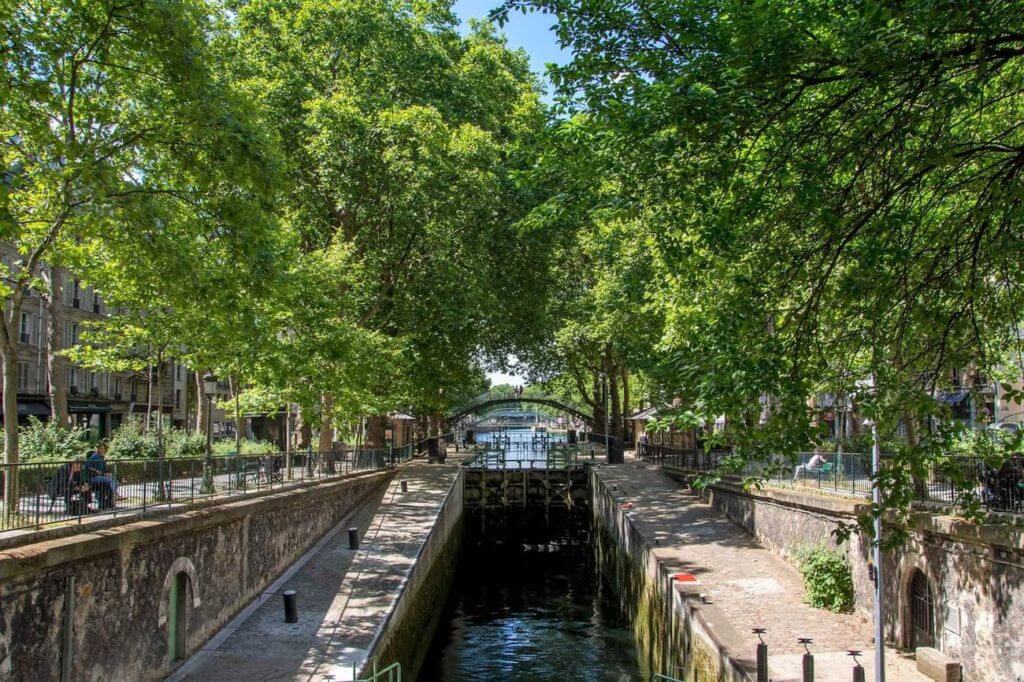 During the summer months, the banks of the canal are transformed into a lively pedestrian zone with outdoor events, ephemeral bars and picnics.
République and its surroundings
Explore the famous Place de la République, a lively place where cultural and political events often take place. Discover the many bars, restaurants and art galleries in the area, which reflect the diversity and dynamism of the capital.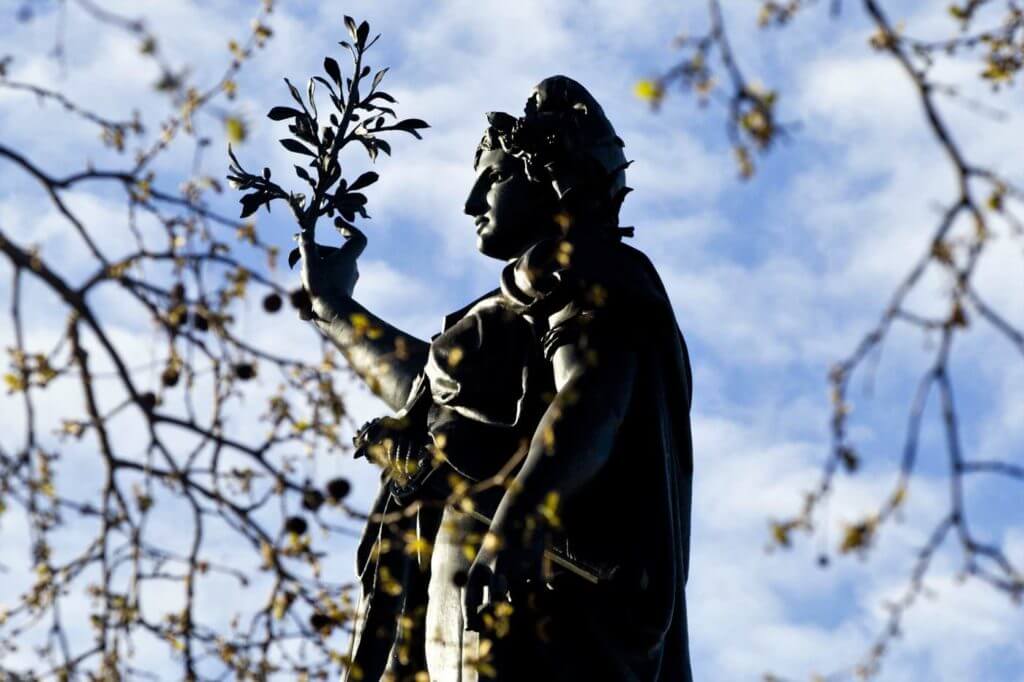 Les Nuits Parisiennes (Parisian Nights)
This annual event takes place in November and highlights the Parisian nightlife with concerts, exhibitions and artistic performances in various places of the district.
Seasonal markets
Christmas markets and open-air markets are often organized in the neighborhood during the end-of-year vacations and during the summer months.
Marais district
Immerse yourself in the historic and trendy atmosphere of the Marais, one of the oldest and most charming neighborhoods in Paris. Stroll through its cobblestone streets, admire the private mansions and museums, and indulge in the many boutiques and art galleries that line this must-see neighborhood.
The Outdoor Film Festival
This festival takes place every summer and offers outdoor film screenings in different parks and emblematic places of the district.
Other places of interest within easy reach of the hotel
Thanks to our privileged location and the proximity of public transportation, you can quickly reach emblematic sites such as Notre-Dame Cathedral, the Eiffel Tower, the Louvre and Montmartre. Take advantage of your stay at the Hotel Taylor to explore the City of Light and its countless wonders.
Comfortable and well-equipped rooms
We are proud to offer you elegantly decorated and well-equipped rooms. Our goal is to ensure your comfort during your stay in Paris.
Each room category is carefully designed to meet your requirements, whether you are traveling alone, as a couple or with your family.
By choosing our establishment, you will benefit from superior facilities and services, guaranteeing an exceptional and relaxing experience. To test the Taylor Hotel is to adopt it.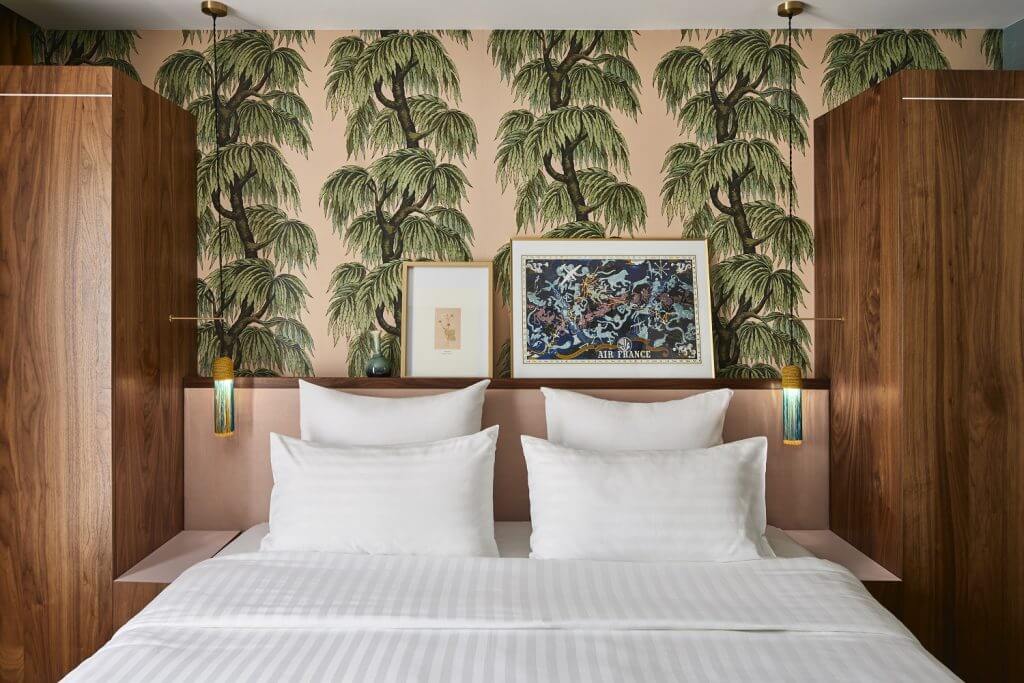 Book your hotel room at the Taylor Hotel
When you stay at Hotel Taylor, you'll not only enjoy comfortable and welcoming accommodations, but also a prime location for exploring the hidden treasures of Paris. Book now and experience an unforgettable stay in the city of lovers.
Happy customers
Don't wait any longer, we are delighted to share with you the positive feedback from our guests who have stayed with us.
Find out how our warm atmosphere, ideal location and top-notch services won them over with these reviews:
Good breakfast with many choices.
Friendly staff.
Clean, well-equipped rooms with comfortable beds.
Tastefully decorated,
Charming welcome and impeccable service.
Quiet location in a cool and trendy area.
Convenient location, with many restaurants, cafes and stores nearby.
Reasonable prices.
The hotel is well located and an excellent choice as a starting point for exploring Paris.
The hotel is safe and secure for late night returns.
Our tip for booking at the best conditions
A tip to book in the best conditions:
Book directly on our website or by phone.
You avoid intermediaries and thus often benefit from the most interesting price offers.
We look forward to welcoming you and helping to make your stay in Paris an unforgettable experience.
Please do not hesitate to contact us with any questions you may have regarding your reservation, we will get back to you immediately.