 Hotel near Montmartre
Staying near Montmartre – Hotel Taylor in Paris
Welcome to our hotel located on rue Taylor, in the heart of the 10th arrondissement of Paris, only half an hour from Montmartre on foot (and much quicker by public transport).
Treat yourself to an unforgettable stay by choosing a comfortable establishment with a cosy spirit.
Ideal location in the 10th arrondissement, near Montmartre
When you choose Hotel Taylor, you are ideally located to discover the wonders of Montmartre and the surrounding area. Google Map.
Indeed the hotel is located in the south of Montmartre, between the boulevard St Martin and the boulevard de Magenta.
Enjoy spectacular views of the city from the Montmartre Hill, stroll through the cobblestone streets and stop for French specialties.
You can also visit the many museums, art galleries and artists' studios in this historic neighborhood.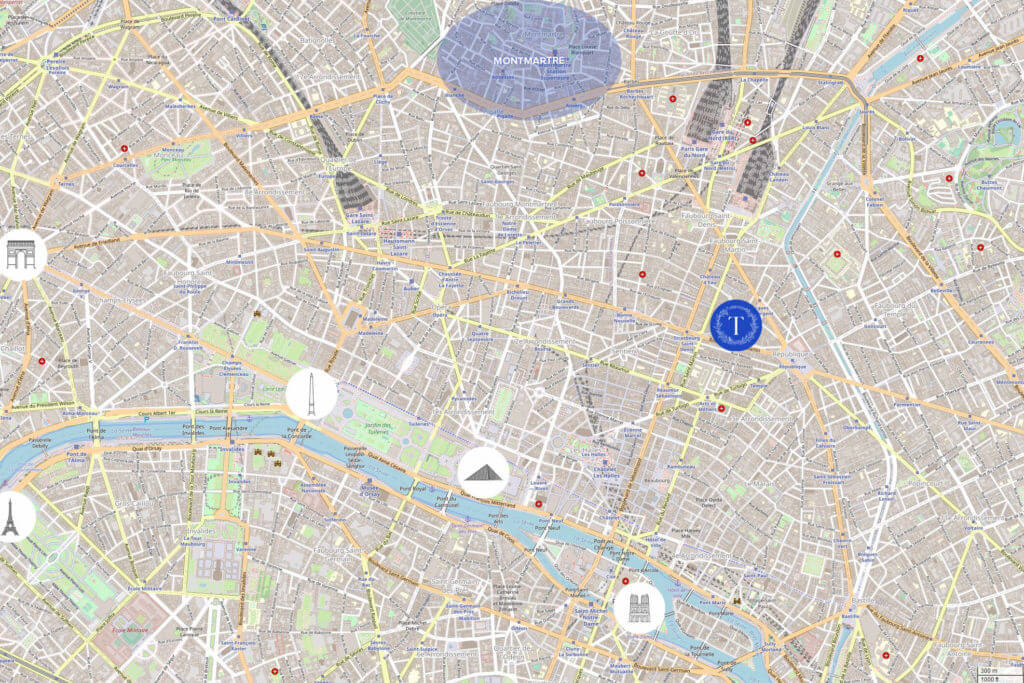 Must-see sights near Montmartre
Montmartre, famous for its Sacré-Coeur basilica and picturesque streets, is within your reach. Montmartre is a neighborhood that attracts artists (Picasso, Modigliani) and has always inspired cinema (Inglourious Basterds, Midnight in Paris, A Monster in Paris, La Môme, Edith Piaf, or Moulin Rouge).
The Basilica of the Sacred Heart is a monument not to be missed in Paris. Inaugurated in 1891, it is immediately recognizable from an aerial view of Paris. From its steps, you can also observe Paris with a panoramic view.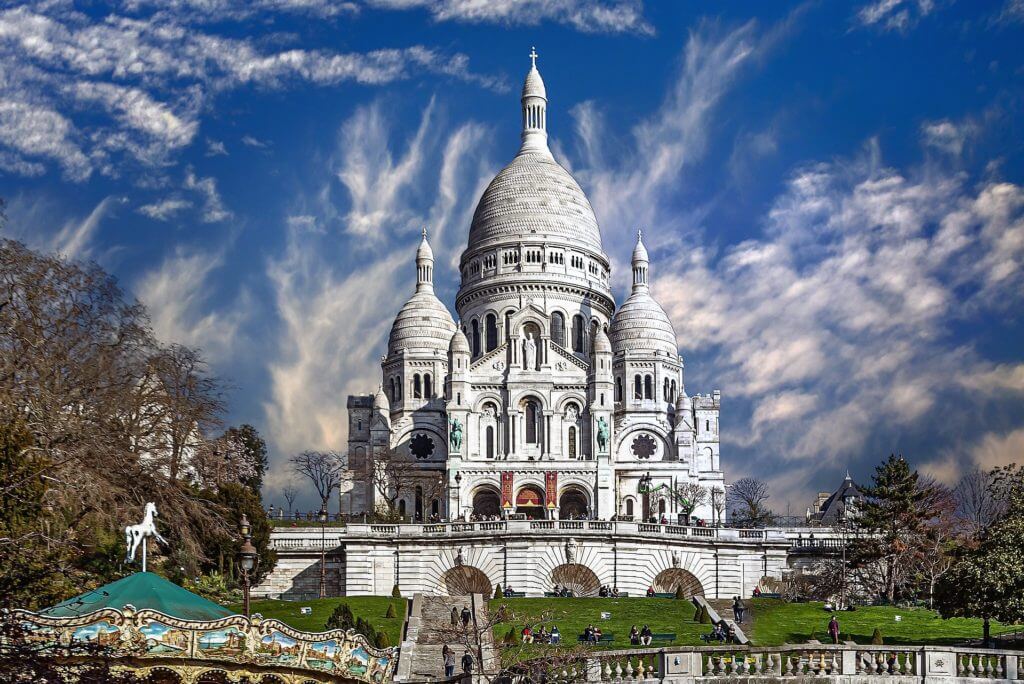 You can also walk in its gardens and admire its impressive architecture.
As you stroll through the cobbled streets that make up the charm of Montmartre, you will arrive at the charming Place du Tertre.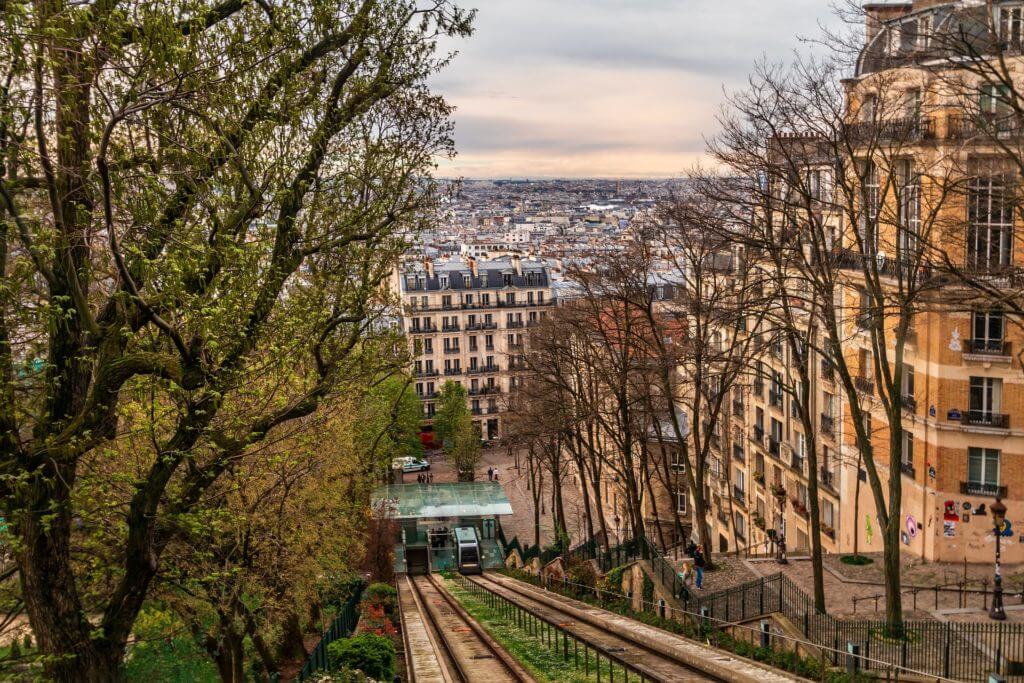 You will be immersed in an artistic atmosphere where painters and caricaturists exhibit their works. Many of them do portraits on demand. This can be a way to bring a souvenir of Paris back home. Don't hesitate to stop on the square to have a coffee or a drink on the terrace, while enjoying the show.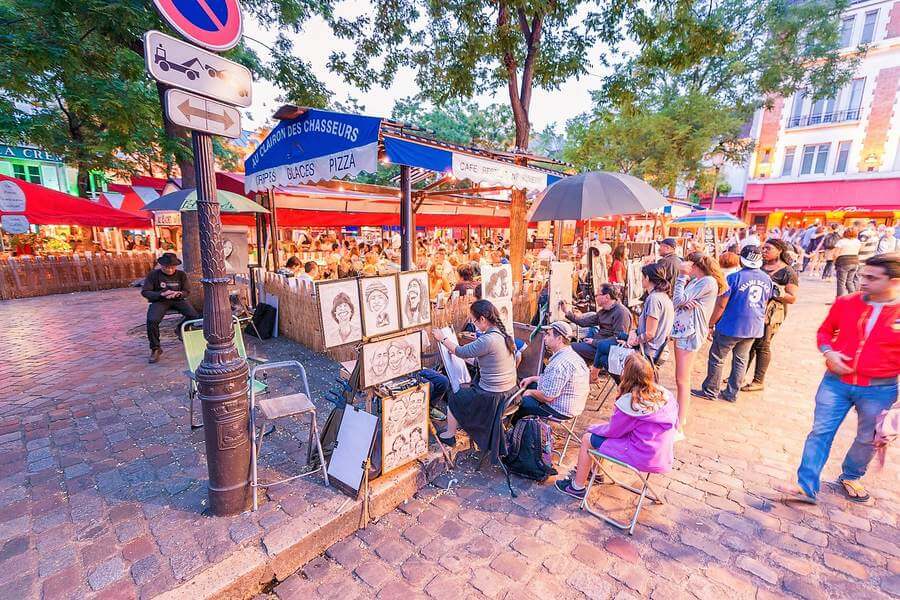 Not far from there, you can also discover the Place Pigalle, famous for its many stores and cabarets, including the famous Moulin Rouge. It's the perfect place to stroll and experience the effervescent atmosphere of Parisian nightlife.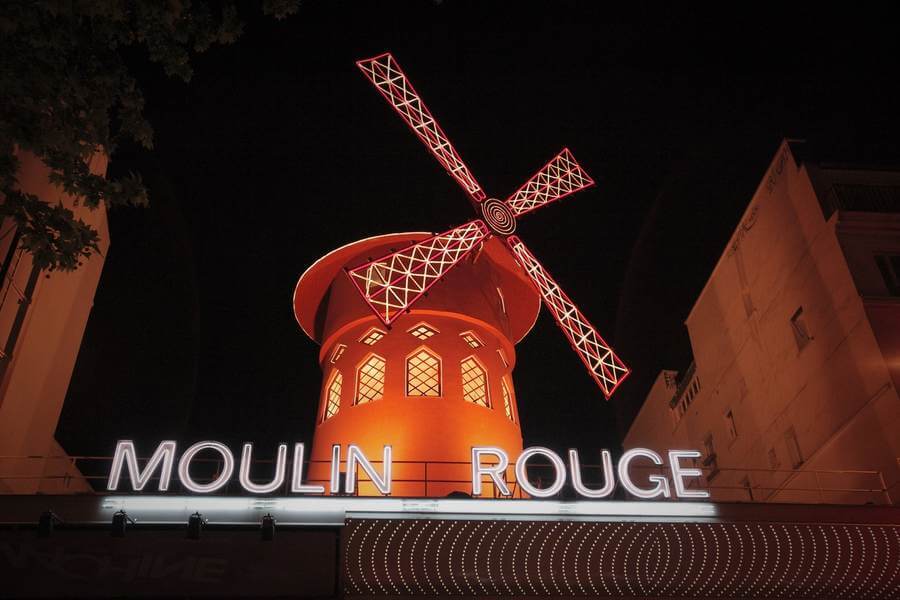 If you want to know more, once you're there, we recommend you visit the Montmartre Museum. It traces the history of the neighborhood and its iconic artists, such as Picasso, Renoir and Toulouse-Lautrec. You can also walk through the museum's gardens, which offer a breathtaking view of the Montmartre vineyards. If this is your first trip to Paris, we strongly encourage you to visit this iconic and exotic neighborhood.
By choosing to stay in our hotel near Montmartre, you will have all the time to enjoy these fascinating places and live an unforgettable experience in Paris.
Getting around the hotel is easy
With public transportation nearby, you can easily move around Paris to discover other sights and iconic areas of the city.