 Hotel close Boulevard Magenta
Hotel Rue Taylor in Paris 10e – Your stay near Boulevard Magenta
Welcome to our hotel located in Rue Taylor, in the heart of the 10th arrondissement of Paris.
We are delighted to welcome you just a stone's throw from Boulevard Magenta, offering you a privileged location to fully enjoy your Parisian stay.
Discover the many advantages of staying in our establishment near this lively thoroughfare.
The advantages of staying near Boulevard Magenta in Paris
Boulevard Magenta and its surroundings are full of popular restaurants and cafés where you can enjoy a wide variety of culinary specialties.
This lively neighborhood, rich in culture and history, is a real treasure for visitors. By choosing our hotel, you'll enjoy easy access to a multitude of shops, restaurants, art galleries and iconic landmarks of the capital. Stroll through the neighborhood's stores and art galleries to soak up the unique atmosphere of this part of Paris. Take advantage of our location to explore nearby sites of interest and enjoy unforgettable experiences in the heart of the City of Light.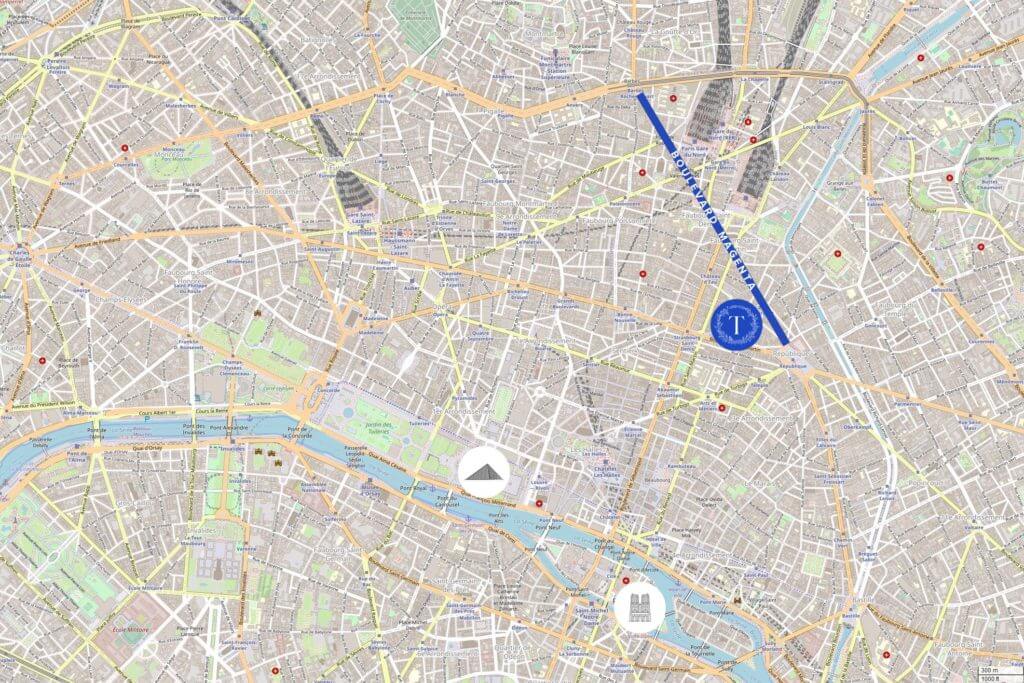 Hotel Confort near Boulevard Magenta: Discover Paris
Our hotel, located between Boulevard Magenta and Boulevard St Martin, offers a comfortable and welcoming setting to rest after a busy day exploring Paris. Elegant, well-equipped rooms and a concierge service make your stay a pleasant one. Boulevard Magenta is also close to many other points of interest that will make your stay in Paris even more exciting. By booking a hotel room near this boulevard, you will be ideally located to discover these emblematic places of the capital.
Near Magenta Boulevard
Magenta Boulevard and its surroundings offer a variety of activities for all tastes. Stroll through the lively streets and discover the trendy boutiques, local markets and numerous art exhibitions that dot the neighborhood. Take advantage of the green spaces to relax, such as the charming Square Villemin or the Parc des Buttes-Chaumont. Don't miss out on visiting sites of interest such as the Place de la République, the Canal Saint-Martin or the Marais district. By staying in our hotel, you will have the opportunity to live an authentic and enriching Parisian experience.
Hotel near two Parisian train stations
The hotel is within walking distance of the Gare du Nord and Gare de l'Est train stations. These stations offer connections to other parts of Paris, as well as to major French and European cities. Of course, since the hotel is located in the heart of the 10th arrondissement, you also have quick access to the metro and bus network.
Pompidou Center
Located just a 20-minute walk or a few metro stations away, the Centre Pompidou is a must-see for modern and contemporary art lovers. This cultural center also houses a public library, a cinema and spaces dedicated to temporary exhibitions. Google map
Grands Boulevards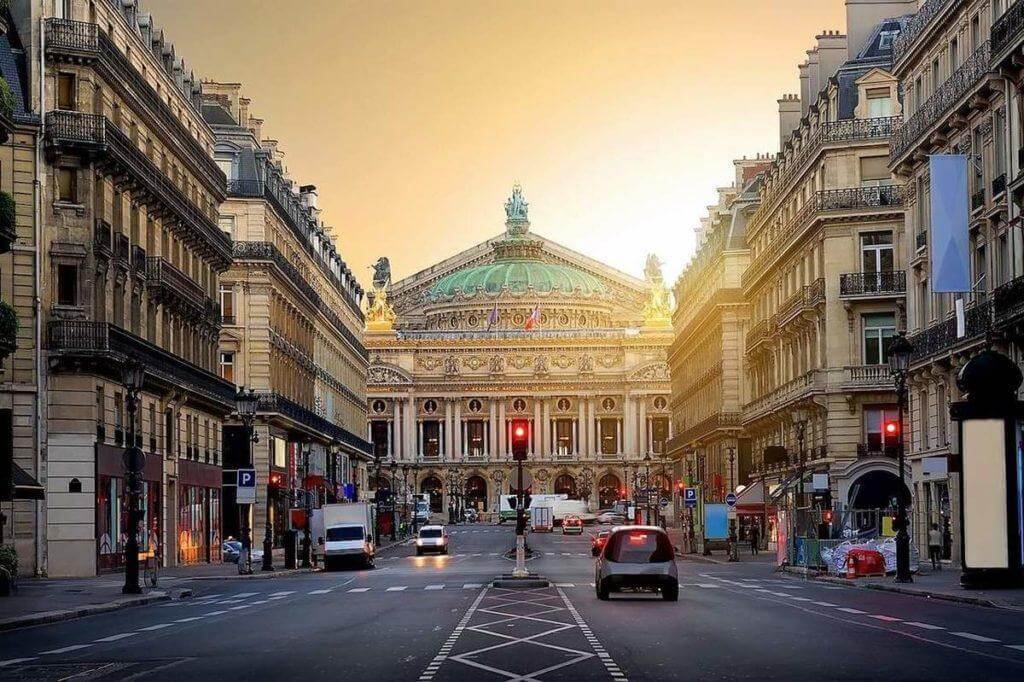 Stroll along the famous Grands Boulevards, located near boulevard Magenta, and discover historic theaters, elegant boutiques and picturesque covered passages. Google map
Museum of Arts and Crafts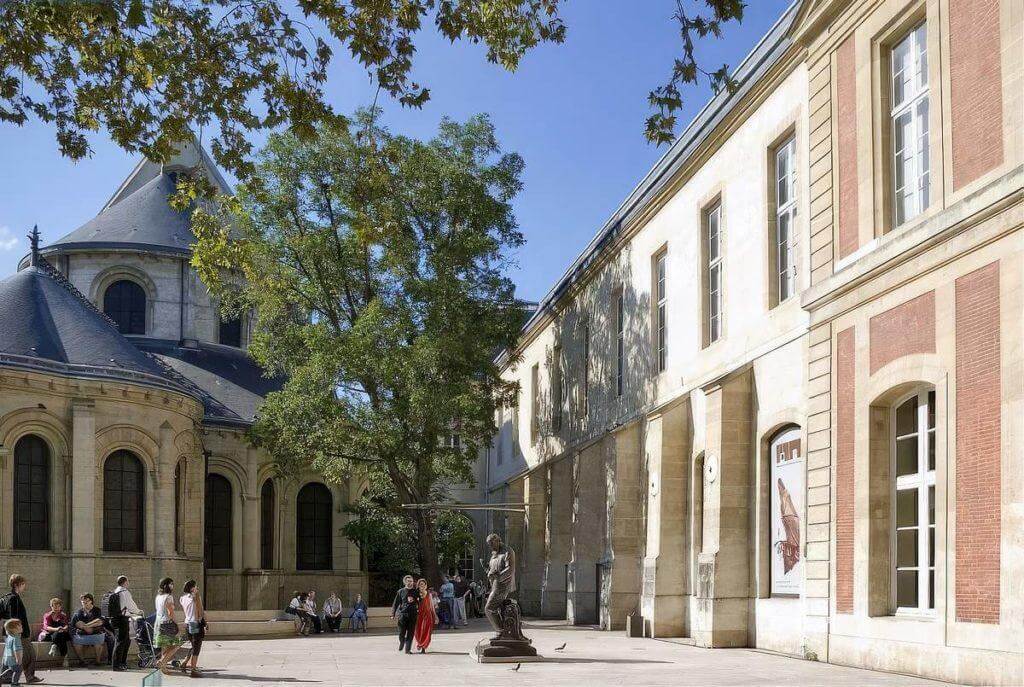 A short distance from our hotel, this fascinating museum ("Arts et Métiers" in french) invites you to explore the history of technical inventions and innovations through a unique collection of objects and machines. Google map
Le Sentier (The Pathway)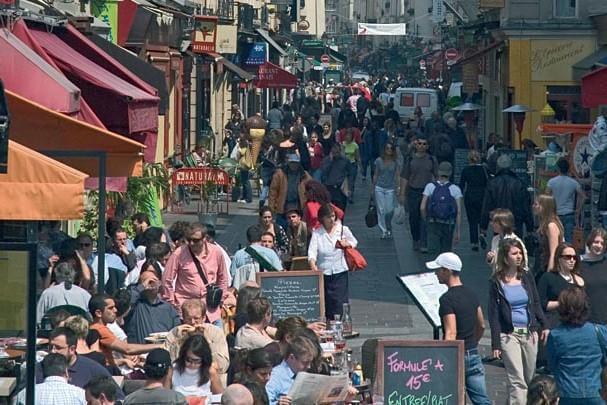 Immerse yourself in the atmosphere of the Sentier district, renowned for its clothing workshops and fashion boutiques. It is also a great place to enjoy delicious culinary specialties in the many restaurants and cafés in the area.
Accessibility and public transportation
To facilitate your travels in the City of Light, our hotel is surrounded by several metro, bus and RER stations. Whether you want to visit the main tourist sites or discover lesser-known places, you will appreciate the ease of public transportation near our establishment.
To find your itinerary in Paris from rue Taylor, click here.
Hotel rooms and services
We have carefully designed our rooms to provide you with a true cocoon of comfort. Whether you are traveling alone, as a couple or with your family, you will enjoy superior amenities and services for a relaxing stay. Let yourself be seduced by the warm welcome of our team, always ready to listen to your needs.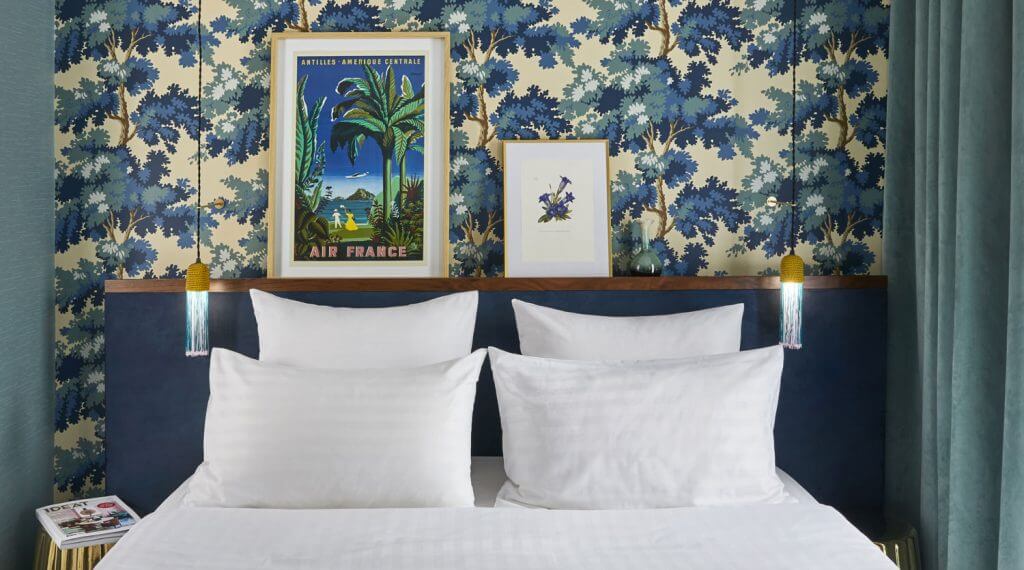 Testimonials and opinions of satisfied customers
Our guests are often delighted with our hotel, and we are proud to share their positive feedback with you. Find out how our welcoming atmosphere, ideal location and top-notch services have won them over with this selection of reviews :
The decor is beautiful.
The hotel is well designed and well thought out.
The location is ideal, in a quiet street but close to everything.
The rooms are comfortable and well equipped.
The staff is very welcoming and helpful, I love it
The breakfast is good and varied.
The extras in the room are appreciated, especially the free minibar, wifi and international calls
The rates are reasonable.
Book your stay at the Rue Taylor Hotel
Stay at our hotel near Boulevard Magenta and enjoy an ideal location for exploring the iconic sites of Paris.
Book now directly on our website or by phone and enjoy the best rates. Discover the unique Parisian adventure that awaits you and experience unforgettable moments in the heart of the city.