 Hotel near the Gare de l'Est
Hotel Taylor, your ideal accommodation near the Gare de l'Est
Discover the Hotel Taylor, located in the heart of the 10th arrondissement of Paris, only a few minutes walk from the Gare de l'Est (= East Station).
If you are coming from France, Germany, Switzerland or Luxembourg, you will surely arrive in Paris through this station.
The proximity of the Gare de l'Est is an asset for your travels
By choosing to stay at the Hotel Taylor, you will benefit from the proximity of the Gare de l'Est, one of the most important Parisian train stations.
In addition to the train connections, the Gare de l'Est is a real transportation hub with several metro lines (lines 4, 5 and 7) and buses allowing you to move easily in Paris and its surroundings.
You will be able to quickly reach the main tourist sites of the city, such as the Louvre, Notre-Dame, the Eiffel Tower and many others.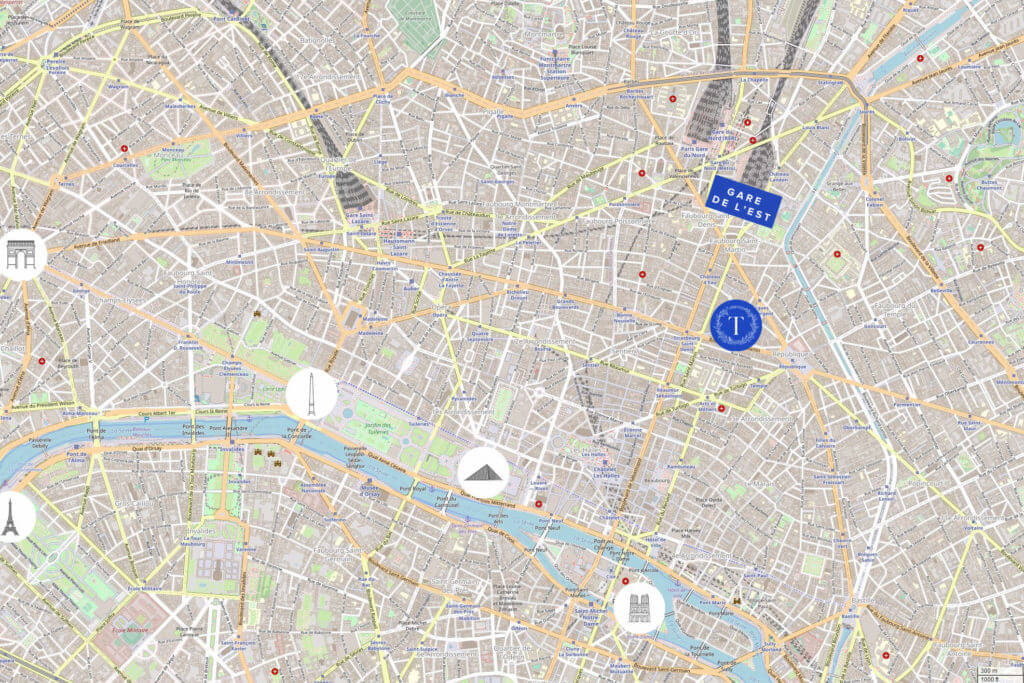 A lively neighborhood to discover Parisian life
The 10th arrondissement is a lively and culturally rich neighborhood, offering a dynamic and authentic atmosphere. By staying at Hotel Taylor, you can enjoy the many attractions of the area, such as restaurants, bars, theaters and art galleries.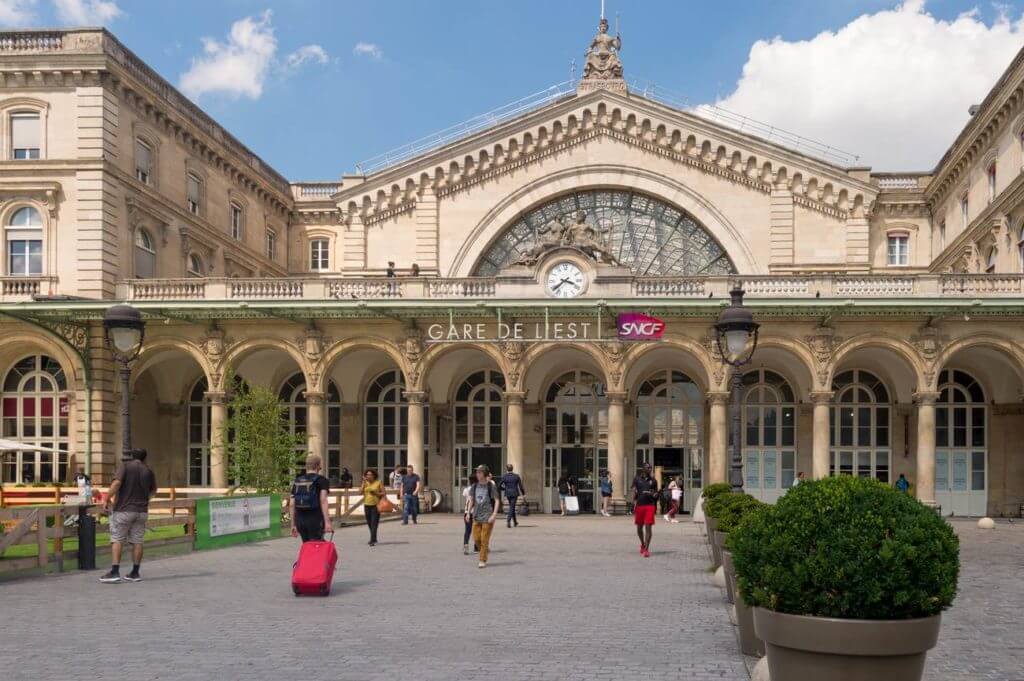 Comfortable rooms for a pleasant stay
Hotel Taylor offers comfortable and well-equipped rooms to make your stay a pleasant one. Live the typical Parisian experience in our comfortable rooms.
Each room has all the necessary amenities, such as air conditioning, flat screen TV, private bathroom and coffee machine.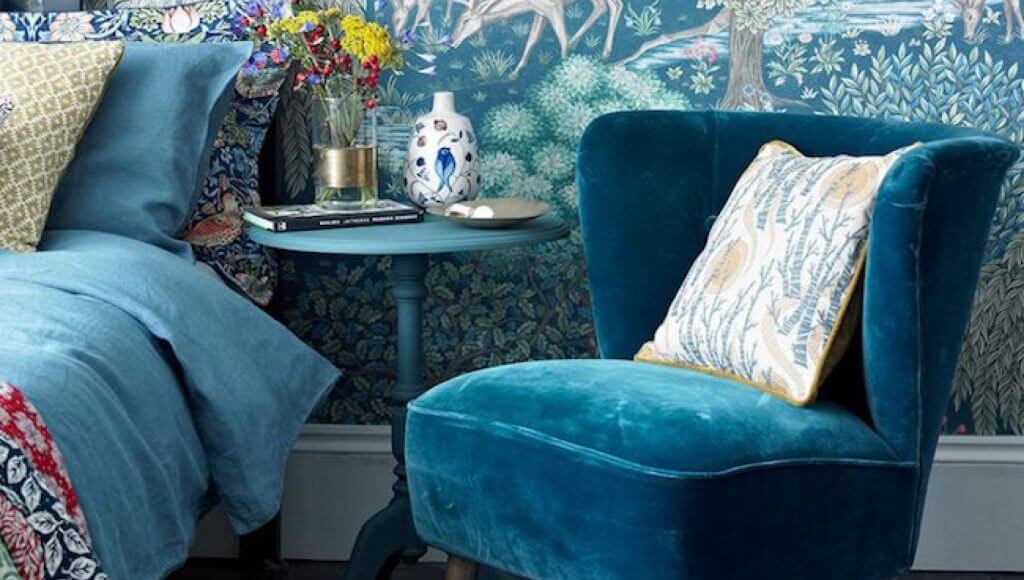 The telephone allows you to make calls in France or abroad for free.
A high speed Wi-Fi connection is of course also at your disposal.
All these services are free and included in the price of your room. You can consult our Rooms pages to learn more. If in doubt, call us directly for an immediate answer.
The emblematic tourist sites of Paris within easy reach
Thanks to Hotel Taylor's privileged location, you can easily access the capital's must-see tourist sites, such as Montmartre, the Canal Saint-Martin, the Place de la République or the Marais district.
If you are a movie fan and want to see a movie in the biggest cinema in Europe, the hotel is also close to the Grand Rex (10-15 min walk). Many travelers choose to stay in our hotel for one night to attend events such as movie premieres.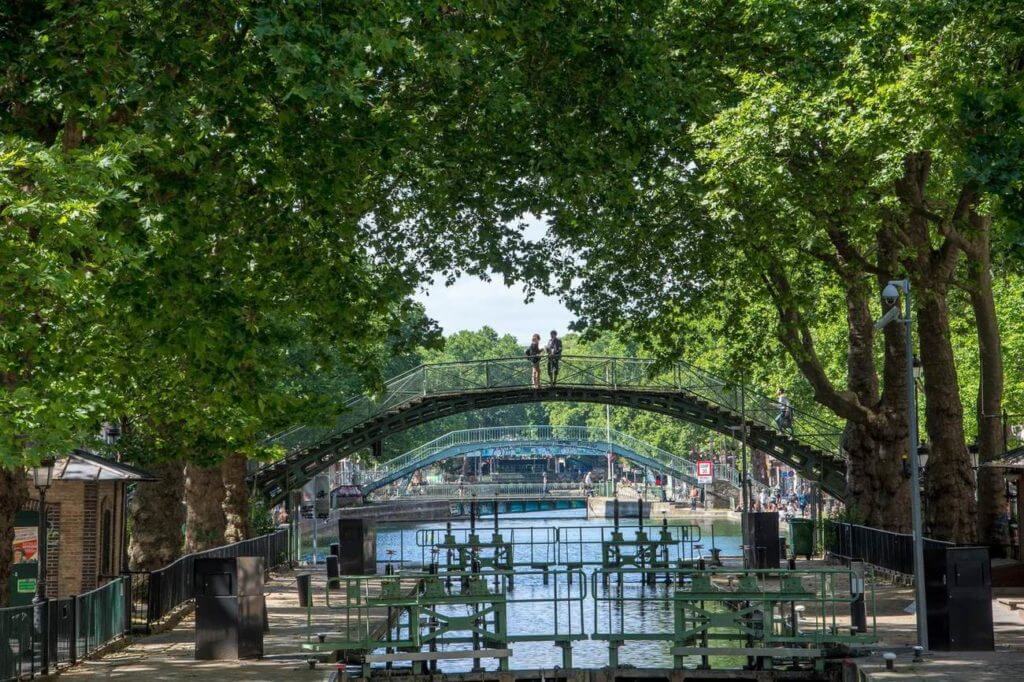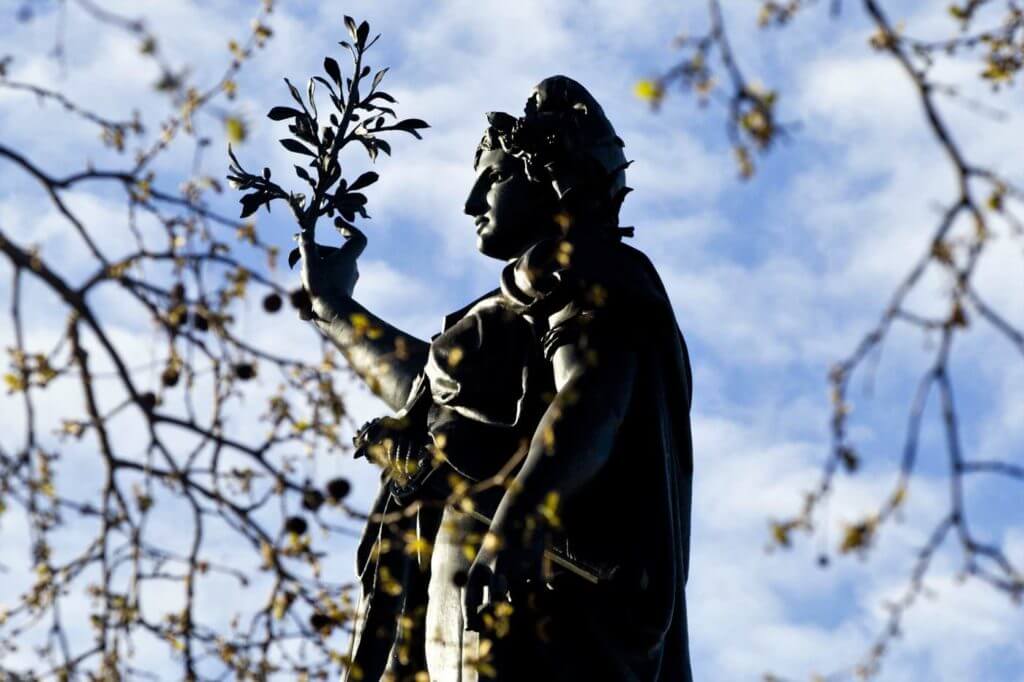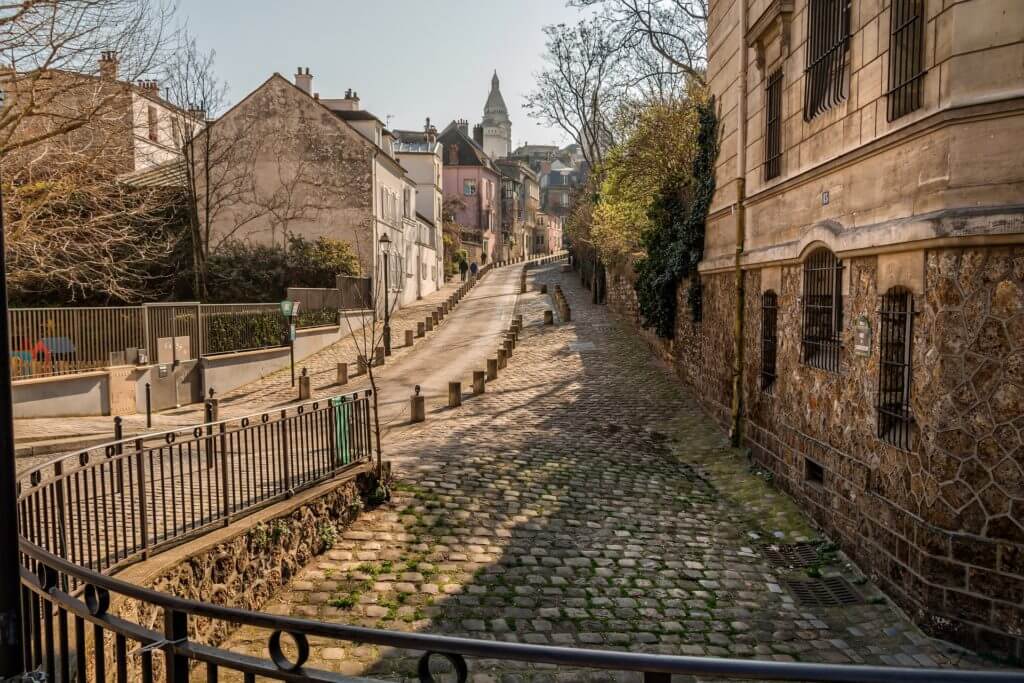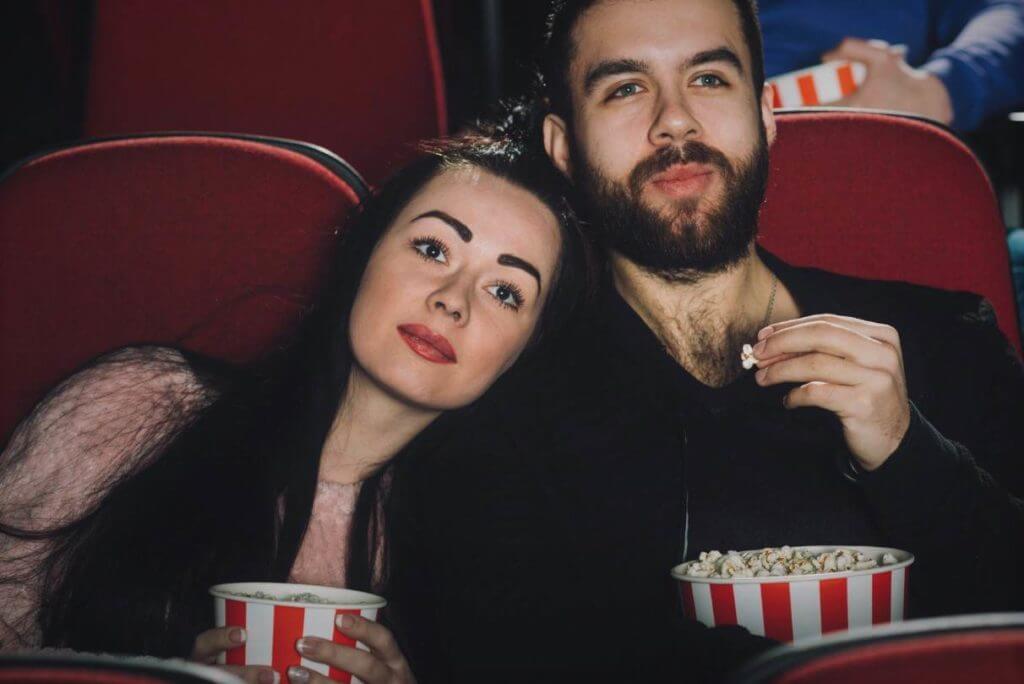 Public transportation from the hotel to explore Paris
From the Taylor Hotel, you can easily access public transportation, allowing you to get around Paris and its surroundings. Nearby metro and bus lines offer flexibility to explore the city at your leisure.
If you prefer to walk, you can also visit countless cultural and tourist sites within a 30-minute walk of the hotel.
To find your itinerary in Paris from rue Taylor, click here.
Book your room at Hotel Taylor and take advantage of our exclusive offers
By opting for accommodation near the Gare de l'Est, such as the Hotel Taylor, you will enjoy an ideal location to explore Paris and its surroundings in peace.
With the many advantages offered by this station, you are sure to have a pleasant and convenient stay in the City of Light.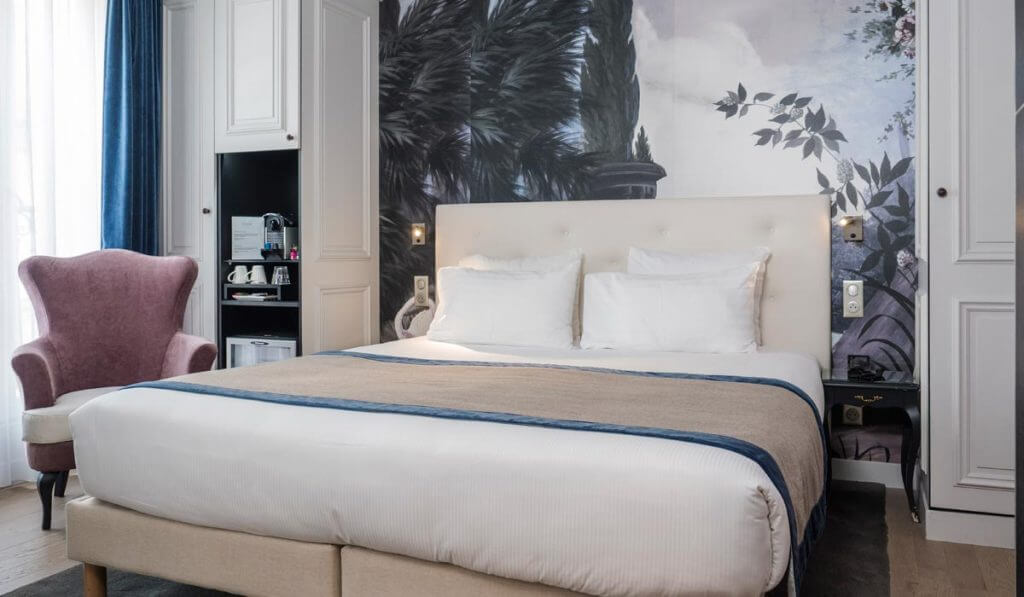 Selected customer reviews
Discover also the testimonials of our guests who have stayed in our hotel.
Their positive experiences and reviews illustrate our commitment to providing quality service and comfortable accommodations to all our guests.
Read below some of our guests' feedback to better understand what makes our hotel so special:
Excellent value for money
Ideal location, close to public transportation and shopping
Friendly, pleasant and smiling staff
Comfortable and well-equipped rooms
Good service, fast and efficient
The quality of the breakfast
Quiet, despite its central location
Beautiful interior decoration
Book a room
We hope that our site has succeeded in arousing your interest. We look forward to welcoming you.
Here's a tip for booking at the best price: make your reservation directly through our website or by calling us, you will often benefit from advantageous prices.
If you have any questions, call us directly for an immediate response.